::A Little Help::
As a native Missourian, my heart breaks for our friends and family affected by the recent tornado. Over the last three days so many emotions have come over our home. I have almost packed the boys up and headed north about 10 times. We want to help so badly. We are so proud of our friends as we hear the stories of their bravery as they have been able to be first responders. We are overwhelmed for our friends who have lost their homes, work places and over all sense of normalcy. We are thankful for our friends who have been able to use their gifts of logistics to coordinate donations and teams, for our friends who have used their gift of creativity to think of ideas to bring in money for aid, for our friends who have been able to use their gifts of wise council to minister to those who are emotionally traumatized by this event. The picture of the Body of Christ coming together, with the whole of the gifts, to shower help upon those who are in need, is beauty in the midst of chaos.
Our friends at VIVE clothing company have designed a shirt that ALL the proceeds go to Joplin Relief.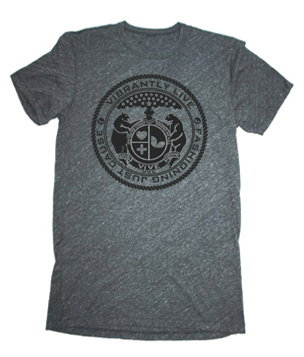 You donate & they send you a shirt. This shirt is unique in that it actually has the logo from the Missouri flag on it. I know, I know, all my Texan readers are thinking, "What's weird about that?" but little do you know that not ALL states commonly produce state flag paraphernalia. I know, weird right? hehe! I hope that every time you wear your VIVE Joplin Relief shirt you remember Missouri and those effected by this tornado. It will be a long time coming for normalcy to resume, if it ever can but you can play a little part in the efforts.
Stop in and get a shirt and spread the word!